0 comment
Wednesday, April 16, 2014
|
admin
Inspired by a suggestion by Vicky Harrison of stars & scars on the Facebook page, this week's post is all about those adorable creatures of the feline persuasion. Yes, after the success of our recent post, It's a Dog's Life, we decided it was time for cats to have their say! And boy, are there are a lot of cat lovers out there on Folksy - there's plenty of scope for future feline finds :)
Loveable Beasts Kitten Limited Edition Book Print by Inkmeup
Puuurrfect Kitty Doorstop by EC Designs UK
I Love Cats Key Holder by Dach Crafts
Seven Sunshine Kittens Magnets by Kikichoo
A Tin Thing by Emma's Wolf
'Cat-friend' white hand printed cushion by Bonboo
Flower Cat by Mel Croft Illustration
Mama Cat & Mini Kitty - Blue by Pussy Galore Sock Cats and Kittens
Moscow Stray - 10x8" Mounted Print by Clemmy Photography
Labels: Cat, Cats, Kitten, Kittens, Quernus Crafts
0 comment
Tuesday, April 15, 2014
|
admin
A few days ago, I was incredibly lucky to be able to hold a newborn meerkat pup in my hands. At only 11 days old, his eyes were still closed, and he was wriggly and fragile and simply adorable. I felt so privileged to witness the early strugglings and squeakings of a new life. And so today's Folksy picks are an homage to that wonderful wee creature and to all new beginnings - enjoy!
'Just the Beginning' Framed Collage by 100percentdelicate
'Misty Morning', A4 Fine Art Print by Genevieve Cseh Art
baby hat - 'precious flower' newborn by rocketclothing
Pink Florentine handbound notebook by Kate Bowles
Seedling flower phone sleeve by supercutetilly
Pink fabric book - alphabet by Lilac Elephant
Little Nose by Selinabeena
Sunny Yellow Felt Rose Bud Brooch by Granny Ruth's Gift Emporium
Taking Flight Print by Lavender George
You're freeeeeeeeeee by The Doll House
Labels: Fresh Start, New Beginnings, Quernus Crafts
Spring is now well under way - the sun is staying out longer, the weather is getting (a little) warmer, the blossom trees have flowered & their petals now swirl in the wind. & so to this week's bright & breezy Folksy finds. Let's go fly a kite, & other stuff it's fun to do when it gets a little windy!
Blue Hanging Kite by Phoenix Glass
Fuchsia PInk Flying Swallows by Polkadot Sundays
Art Print Illustration, Paint Pencil, Green Red Yellow Purple, Kites Sky Children by lil3birdy
Silk windmill headband without veil by BeautyInTheLonely
KITE STRINGS VINTAGE FABRIC WALL ART PICTURE by Love Vintage Furniture
Bird Mobile Kit by Bonboo
Fly A Kite Fabric Bookmark - Five Designs by Woolly Lakes
Little Tweet Soar Necklace by Artisan Silver Jewellery & Keepsakes
Kites and surfboards original photograph 9x6 by Red Row Studio
Labels: Bird, Breeze, Fly, Kite, Spring, Wind
0 comment
Monday, April 14, 2014
|
admin
Men! What a pain they are at Christmas. Socks? Novelty toys? Beer mats? What do we buy them? Well Folksy has the hand made solution to buying that difficult "man" present.
Black Beard, fun felt disguise by Lupin Handmade. For those times when a moustache just isn't enough facial hair - the beard disguise is your answer!
Personalised BBQ Apron by Sew You. This Apron has been specially designed for summer BBQs or inside cooking if it is raining.
4 blokes soaps by Saffron Barr. don't forget the boys! I have selected 4 soaps that I find popular with men at fairs and markets.
Imprint Me Silver Fingerprint Key Ring by Ali Bali Jewellery. Your loved one has left an impression on your heart, now carry that impression with you! A fine silver dog tag shaped key ring with your loved ones fingerprint.
Dotty cufflinks by Romilly Norman. Pure silver square in shape cufflinks with a dotty design. Each pure silver square is secured to a sterling silver cufflink bar.
'Bad Music' brown men's/unisex t-shirt by Lucy Player. "Life is too short to listen to bad music"
Men's earflap hat by Irish Nanny. wool blend earflap beanie grey tweed.
Glassprimitif
Labels: Christmas, Cufflinks, Hat, Men, Soap, Tshirt
Did you know that here at we have a Facebook page? We welcome suggestions for themes for our blog posts and our FB page will also keep you updated with our latest news. Why not pop along there now and like us? We look forward to hearing from you.This week's theme is Scandinavian Style, suggested by Emily Mackey on our Notes page. Thanks Emily!
Little Red Birds Needle Book by Very Berry Handmade
Scandi Peg Bag by Blonde Design
Hot Water Bottle Cover by Edify
Scandi Colour-it-yourself Poster by Summersville
Heart Decoration by Made By Dolly
Dala Folk Horse by Court and Spark
Norwegian Greeting Card by Hannah Cook
Robots in Love by Mengsel
Over the Knee Socks by Legyviel in Rivendell
Red Riding Hood by Sally Boyle
Song Thrushes in Scandinavian Red by deebeale
Scandinavian Style Reindeer by Button It
Lingonberry Mittens by Hattie's Heritage Handknits
Labels: Blog, Denmark, Hand Made, Norway, Scandinavia, Style, Sweden, Uk
0 comment
Sunday, April 13, 2014
|
admin
I think we were all blown away last week by the Royal Wedding - the pagenatry, the flags, THE dress, the splendour and the great outpouring of general "Britishness". But we mustn't forget that this was really just a young couple's marriage - their declaration of love for one another, and their commitment for their lives ahead.But this isn't the only "matter of the heart" that we should be paying tribute to... On this day in 1968 the first heart transplant in the UK was conducted at the National Heart Hospital in Marylebone, London. This amazing, life-saving surgery was undertaken by South African born surgeon Donald Ross, on an unnamed 45 year old man. At the time this was a wonderous new procedure, that (sadly, but necessarily) has become a very "ordinary" operation these days - but has saved, and will continue to save, many many lives each year.So this week's selection of beautiful Folksy items are all dedicated to "hearts" - symbols of love, and vital organs alike!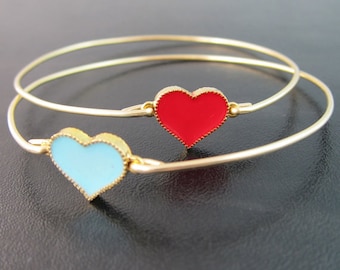 Heart Bangle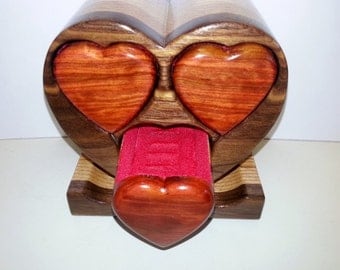 Heart Box
Handcut Heart Card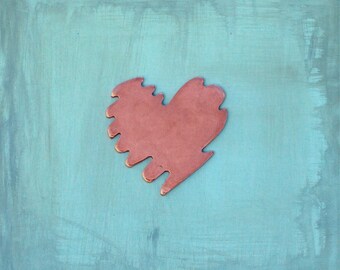 Small Copper Heart
Heart Cushion
Silver Heart Earrings
Heart & Heart Felt Brooch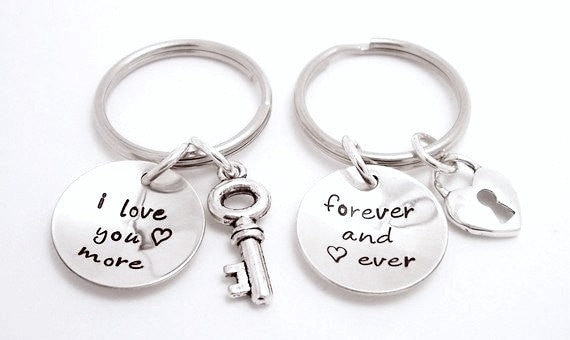 Key to my Heart Keyring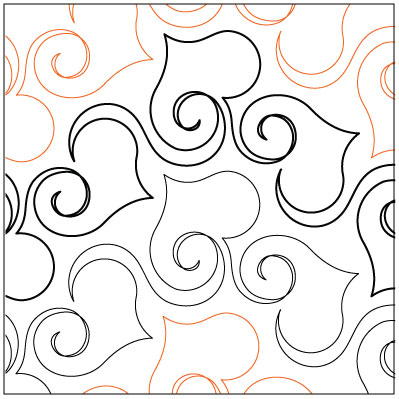 Curly Heart
Wooden Heart
Labels: Heart, Love, Romance, Surgery, Transplant